GLENDALE, CA HOUSE PAINTERS
Deck and Fence/Staining and Finishing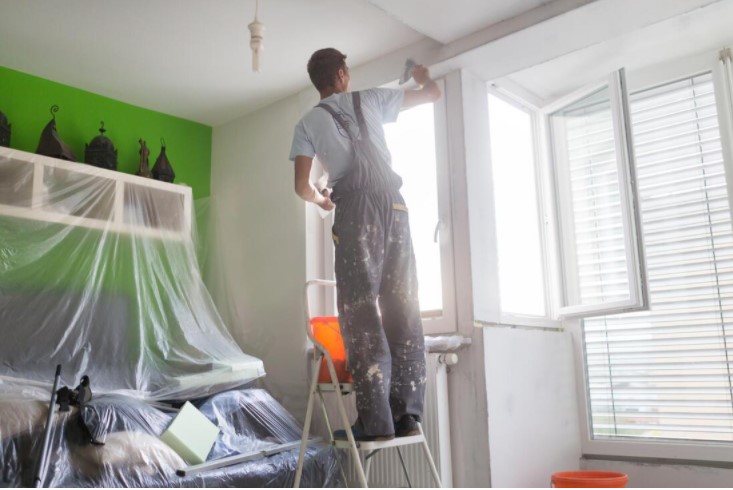 Painting is easily the quickest and most cost effective way to completely remodel your living space.
Painting your interiors involves more than just picking a color and breaking out the brushes. Skilled professional painters will help you choose a color scheme but also the type of paint depending on the usage of the room, the condition of the surface to be painted, the likely conditions the painted surface will have to live with, and the individual needs of the family living it. Give us a call and we will be glad to come on over and help you decide how to remodel your rooms.
Types of Paint
The days are long gone when paint came in just matte or gloss. These days you have the choice of matte, satin, gloss, eggshell, semi gloss, and matte enamel. Each has its considerations depending on the surface to be painted. For example a gloss paint is very unforgiving and will highlight imperfections in a wall that's not totally smooth. Painted surfaces that will need to be wiped down regularly require the right choice of paint type. Then there are the issues of acrylic vs oil based paints. We will explain to you exactly why we think one type of paint rather than another is best for you.
Clean Painting
This is your home or workplace and we never forget that so we make sure that we remove anything that might be damaged by the painting process and properly cover up anything that can't be moved. We take great care to ensure our professionals stay within the covered area during the painting process so they don't leave footprints or smears anywhere. When the job is done we clear away everything and put it back just as we found it so as to minimize any disruption. If there is a limited window of opportunity for painting, as is so often the case we will also reduce the time between coats by, for example, using fans to speed up drying.